Certifications
"MACHINERY DIRECTIVE" 2006/42 / EC
All VALVAUT valves comply with CE standards and can be installed in ATEX environment. The declaration of conformity is issued upon customer request.
LABEL INSPECTION AND IDENTIFICATION OF THE PRODUCT
All our valves are identified by a label that quotes the constructional features of the valve itself. Label is irremovable, has indelible characters and has the date of test of the product. It represents the guarantee for authenticity too.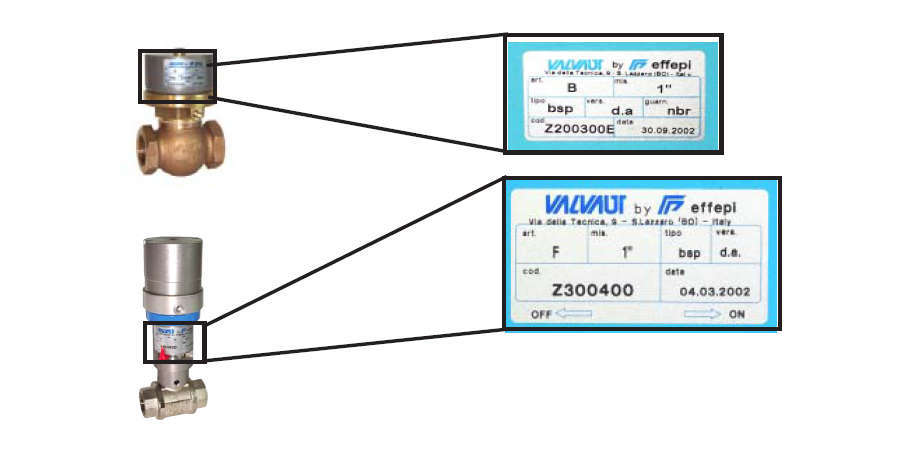 click to zoom